Description: AYESA is a leading Spanish engineering group with a total turnover of over 250 million euros and more than 4.000 employees, providing integrated services related to multidisciplinary engineering, architecture, consultancy and information technology. The company has a strong innovative philosophy and uses its own know-how to develop pioneer projects which are tailored to customer needs offering high added value to the market.
Main tasks in AGRICORE: Within the AGRICORE project, AYESA ADVANCED TECHNOLOGIES is mainly involved in the software development tasks. Specifically, AAT leads the implementation of the AGRICORE Data Warehouse (WP2) and the European data source index modules. Moreover, AAT leads the design (focusing on the usability) and implementation of the AGRICORE interface (WP4), including the data visualisation tools and accordingly, leads WP4. AAT will also be in charge of the definition of the open sourcing activities (WP8) and of the establishment of the Software Quality Assurance measures (WP6) to be implemented within the project.
Personnel involved: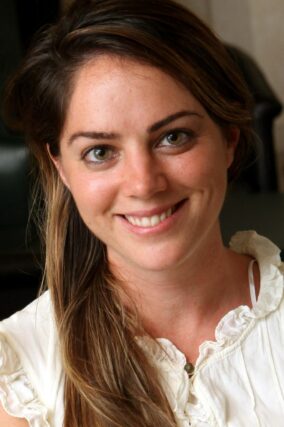 Dr. Alicia Arce was graduated from University of Seville in Electrical Engineering in 2005, Master in Science in Robotic and Control Engineering in 2007 and obtained her Ph. D in Electrical Engineering in November 2010 from the Automation and System Engineering Department at University of Seville. During her doctoral studies, she was visiting scholar at University of Michigan and Imperial College London in 2007 and 2009, respectively. Afterwards, she got a post-doctoral position in Matgas Research Centre (Air products group and CSIC Spanish National Research Council). In November 2011, she joined the University of Seville as an Assistant Professor and later in July 2013 the Laboratoire d'Analyse et d'Architecture des Systèmes (LAAS) CNRS, Toulouse, as a research associate. Also, she was head of research groups in Wind Inertia Technologies s.l. in 2014. Currently, she is head of R&D in Ayesa Smart Life and adjunct professor at Universidad Loyola Andalucía. Her research work is supported by more than 35 contributions in international journals and conferences in the area of control systems, modelling and optimization. Moreover, she has participated in 25 R&D projects nationally and internationally funded by public institutions and companies and coordinated two H2020 projects in the field of transport and energy.
Juan Carlos Castillo (CV and profile picture to be provided)
Massimo Gioia (CV and profile picture to be provided) 

Mercedes Pichardo (CV and profile picture to be provided) 
Rebeca Gutierrez  (CV and profile picture to be provided)
Web page: https://www.ayesa.com