Description: AXIA Innovation provides insightful, timely and focused research on Engineering solutions and services and specializes in supporting entrepreneurs, companies, and academic institutions through all phases of business development and product commercialization. The company offers a comprehensive approach, from strategic thinking to project implementation, through synergy building between four main service lines: project management, innovation management, knowledge transfer, and communication and design. This is achieved by offering holistic concepts to develop projects and networks supporting businesses in a sustainable European community.
Main tasks in AGRICORE: AXIA main responsibility within the AGRICORE project will rely on the design, coordination and execution of the exploitation, communication and dissemination activities of the project (included in WP8 and WP9 which are led by AXIA). Moreover, they will actively participate in the clustering activities and will ensure a proper tackling of the gender dimension within the AGRICORE project. Lastly, they will contribute to the design of the participatory research activities planned in the project (WP1) and to its execution (WP7).
Personnel involved: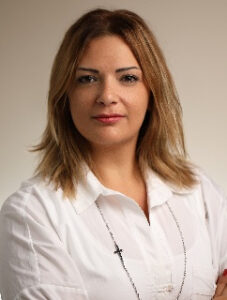 Dr. Ioanna Deligkiozi is a Chemical Engineer that graduated from the National Technical University of Athens (NTUA), in 2007. In 2009 she gained her M.Sc. degree in the field of Science and Technology of Materials. During her postgraduate degree, she has been involved in the field of advanced composite materials. In 2012 she defended her PhD thesis in the field of molecular electronics. The last seven-year she has worked as a senior researcher at the Centre for Research and Technology Hellas, as an R&D manager at the Center for Technology Research and Innovation and as a Product manager in a Polymers Factory. Furthermore, she has been involved in more than 15 European research projects as a senior researcher and technical manager in 8 FP7 and 10 H2020 projects under the schemes of R4S, R4A, FOF, NMBP, PILOTS and EEB. She is an active member of the American Society of Heating, refrigerating and air conditioning (ASHRAE) SINCE 2010. She has published more than 50 scientific and technical papers in Journals and Conference.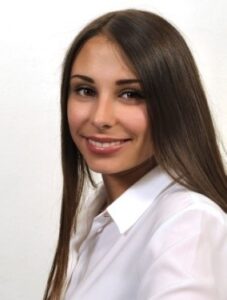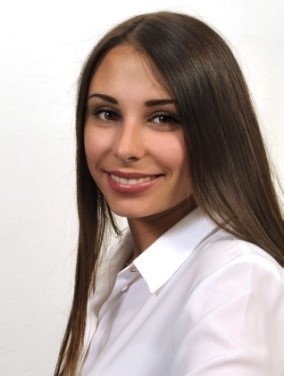 Myrto Pelopida is an economist that graduated from the University of Macedonia (Department of Economics) in Thessaloniki, Greece, in 2017. Her Bachelor thesis was focused on the interpretation of economic crises through 3 different economic theories: Classic economic theory of demand & supply, Keynesian economics and Marxian economics. Since September 2019 she attends to Fachhochschule für Oekonomie und Management in Munich, Germany, continuing her studies with a Master in Business Administration (MBA).
Web page: https://www.axia-innovation.com/en