Description: Akdeniz University is a public university located in Antalya having 24 faculties, 7 institutes, 4 schools, 12 vocational schools, 5 department and 51 research centres. The Department of Economics (UNIAKD-Econ) is one of the leading departments of the Faculty of Economics and Administrative Sciences. As of 2018/2019 academic year, total numbers of students enrolled in programs are 1,932 at the department, consisting of 1,578 undergraduate, 196 masters (both in economics and food economics-management), 100 post-graduate diploma and 58 PhD students. The academic staff consists of 6 full professors, 6 associate professors, 4 lecturers with PhD degree and 2 research assistants. One of the main areas of specialization of the UNIAKD-Department of Economics is agricultural economics and agricultural/food policy analysis using both micro and macro-based models such as partial equilibrium modelling, spatial econometric analysis, Social Accounting Matrix (SAM) and Computable General Equilibrium Models (CGEM).
Main tasks in AGRICORE: Within the AGRICORE project, AKD is in charge of the development of the land and the market modules (WP5), taking advantage of the department's experience in similar modelling activities. They also participate in the database characterisation processes (WP1) and in the definition of the ABM interactions (WP3).
Personnel involved: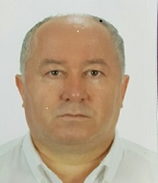 Prof. Dr. Ahmet Ali KOÇ has master degree in Agri-Food Marketing and PhD in agricultural economics. He is specialized in agri-food policy and market analysis including international agri-food trade, applied micro economics (consumer and firm theory, policy and welfare analysis). His agricultural policy analysis experiences include Iowa State University-CARD/FAPRI during September-1997-1999 and in Ankara at Agricultural Economic Research Institute/Ministry of Agriculture and Forestry from September-1999-May 2000. He became member of the European Agricultural Modelling Platform in 2009. He participated several international research projects including the project funded by EU (framework projects and JRC call) and leaded/participated as a partner to research consortium to submit proposal for Horizon 2020 project calls. He has worked as national/international consultant for FAO/UN for several agricultural and rural development projects both in Turkey and foreign country. He is currently working as full professor position at the Department of Economics, Akdeniz University.   
Prof. Ahmet BAYANER, has a degree in Agricultural Engineering, master degree in Agricultural and Resource Economics in the USA, and Ph.D. degree in Agricultural Economics in Ankara. He studied Post Doctorate in Agricultural Economics at the University of Reading in the United Kingdom. He worked as Extension Information Coordinator in Agricultural Extension and Applied Research Project financed by the World Bank. He worked for the Agricultural Economics Research Institute (AERI) as Deputy and Acting Director. He acted as the Head of the Department of Agricultural Policies, Department of Coordination, Department of Organic Agriculture and Good Agricultural Practices and the adviser to the Minister of the Ministry of Agriculture. He has been at Akdeniz University since November 2012. He has also served as the Director of Centre for Economic Research in the Mediterranean Countries.

Prof. Selim Çağatay has finished his B.Sc. and M.Sc. degrees in Economics in Middle East Technical University, Turkey and his Ph.D. degree in Economics at Lincon University, New Zealand. His main interest areas are sustainable development and empirical economics. So far, he worked in various research projects in different capacities funded by FAO, OECD, FEMISE, EU, World Bank and The Scientific and Technological Research Council of Turkey. He has nationally and internationally cited scientific publications. Currently, he is chairing Economics Department at Akdeniz University, Turkey.
Dr. Peyman Uysal is currently working as an Assistant Professor at the Department of Economics at Antalya Bilim University in Antalya, Turkey. She graduated from the Department of Economics, Akdeniz University in 2009. She got her Master of Science and PhD degrees from Institute of Social Sciences at Akdeniz University at the field of Economics in 2012 and 2018 respectively. She had worked as a Research Assistant at the Department of Economics, Akdeniz University during 2010-2018. Her research areas include agricultural and food economics, rural development and environmental economics. She is married with a child.
Web page: http://www.akdeniz.edu.tr